Afghan Tribal Kelim Runner 9'
219116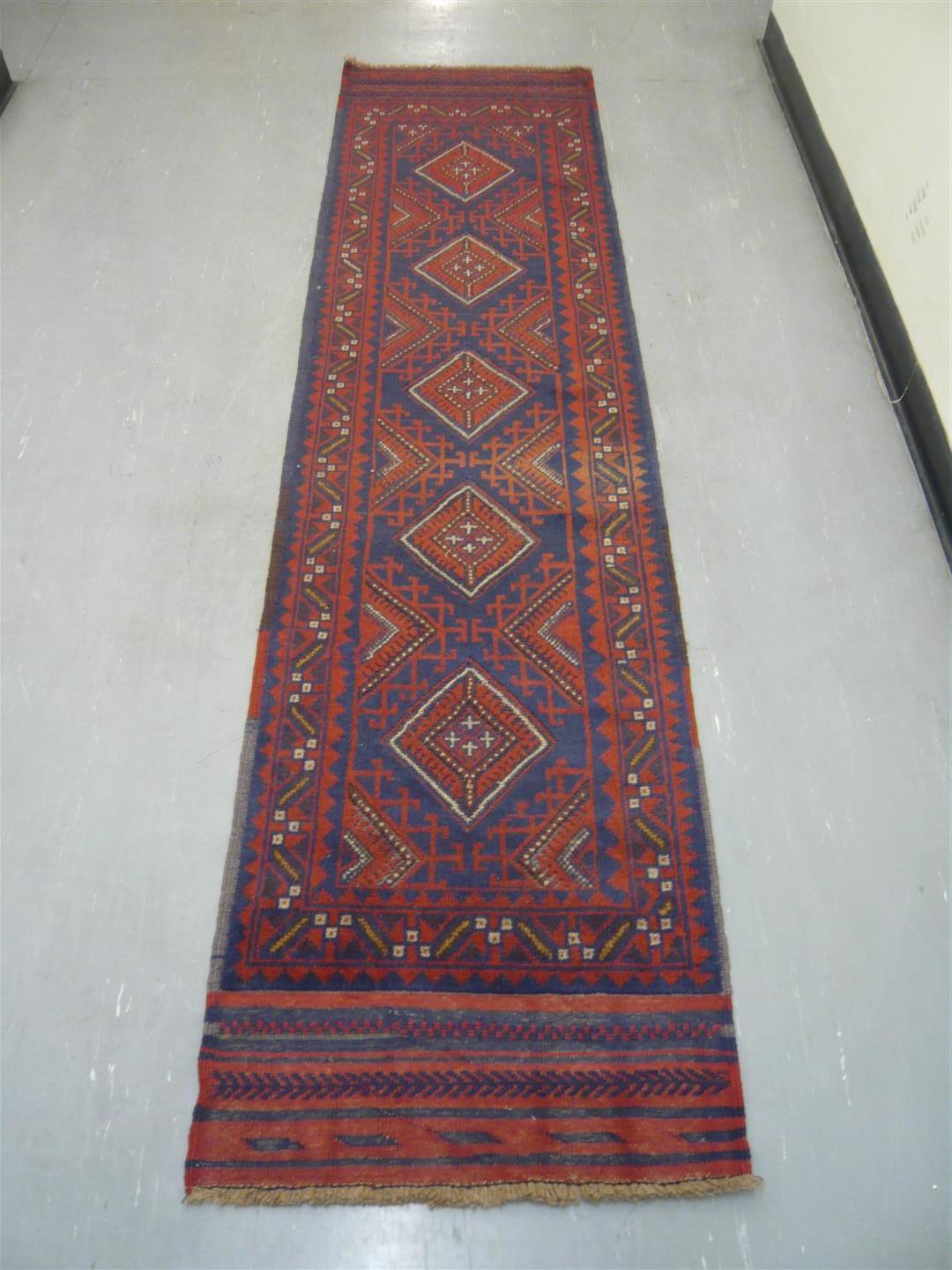 This fine tribal Afghan runner includes all of the 3 major weaving types; piled weaving, soumak weaving and kelim weaving. Each of these types of weaving is done by hand but each type is a totally different and unique process.
The colours are more muted than the richer coloured 'rug shaped' kelims and include reds, purple, and blues,
This runner measures 9 feet long by 2 feet 2 inches wide. ( 2.70 x 0.67 metres ).