Afghan Tribal Kelim Runner 9'
219114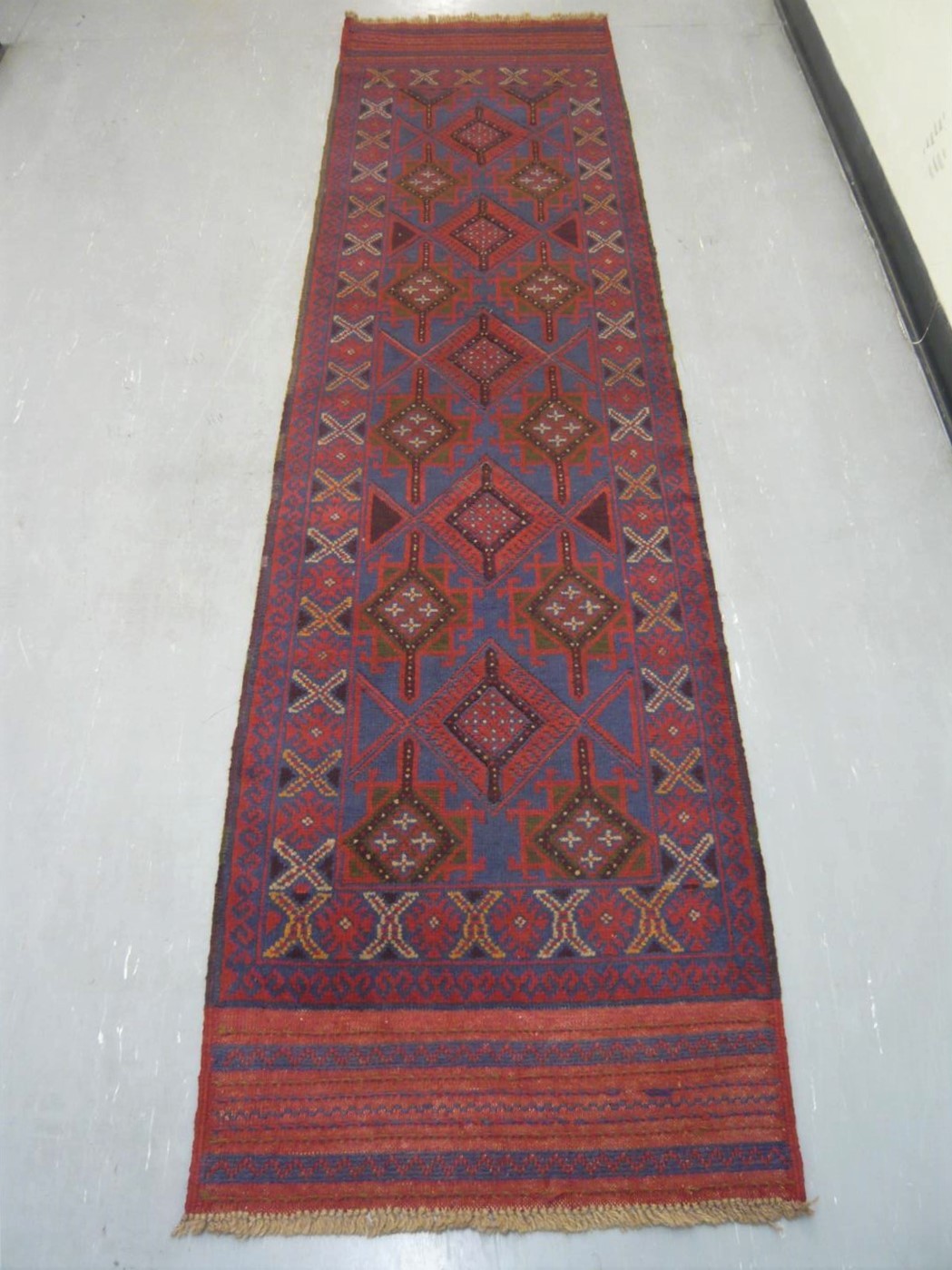 This fine tribal Afghan runner includes all of the 3 major weaving types; piled weaving, soumak weaving and kelim weaving. Each of these types of weaving is done by hand but each type is a totally different and unique process.
The colours are more muted than the richer coloured 'rug shaped' kelims and include reds, purple, and blues,
This runner is particularly practical and hard wearing - it is also very good value for money.
This runner measures 9 feet long by 2 feet 3 inches wide. ( 2.72 x 0.68 metres ).