Fine Pakistan Rug
918333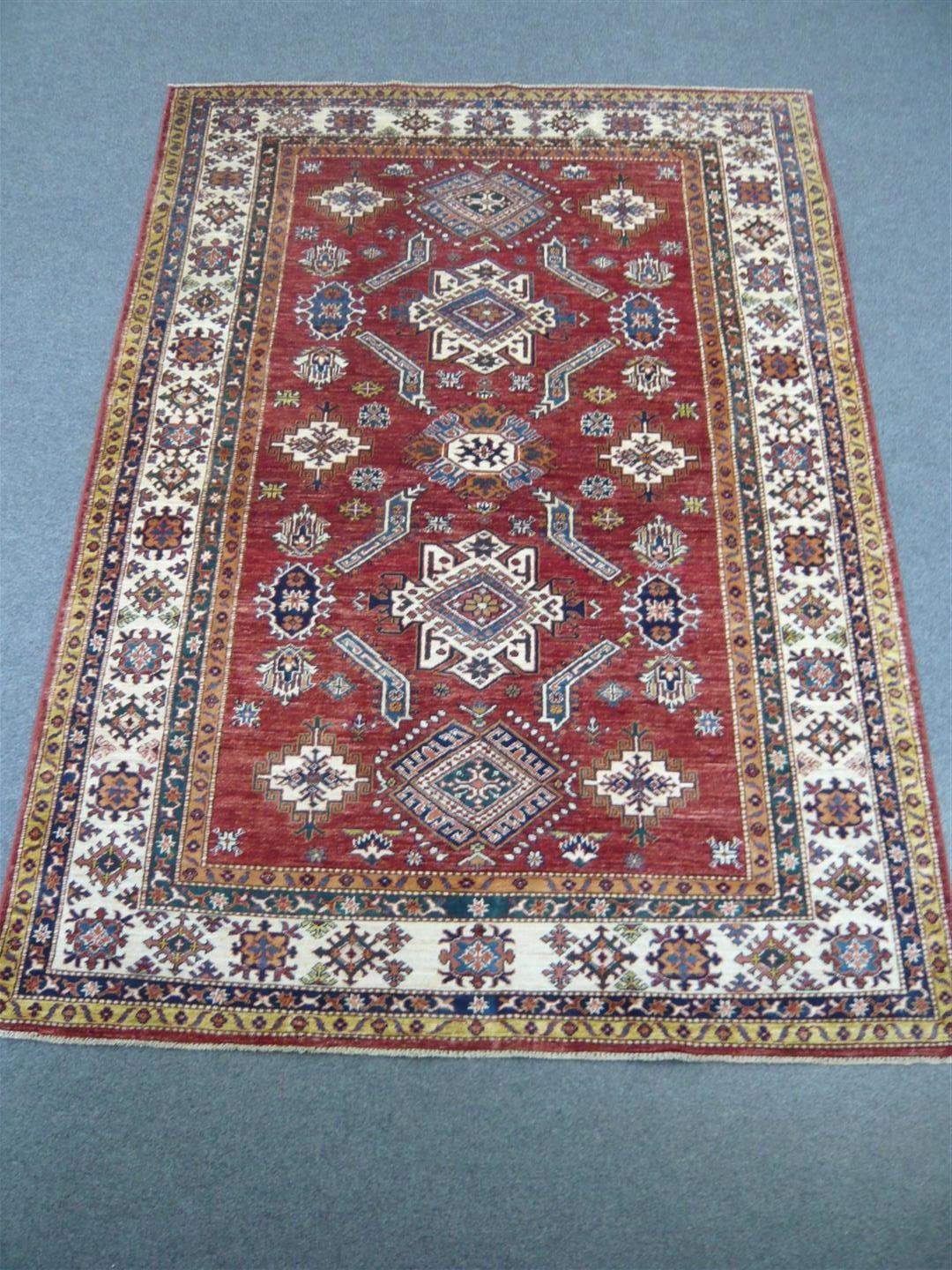 These finer quality Pakistan Woven rugs often have a sheen on the pile and this superb piece is no exception. The pile is deliberately cut tight (short) and this further enhances the clarity and crispness of the typically geometric pattern.
Colours are jewel like featuring a tomato red background, golds, pale and mid/dark blue, pale and dark green, soft pink, turquoise, orange, soft yellow and creams.
The use of local wool ensures that these rugs are very hardwearing and are suitable for use throughout the home.
This fine rug measures 7 feet 10 inches long by 5 feet 7 inches wide. ( 2.39 x 1.71 metres ).