Indian Natural Dyed Runner 6'4" Half Price
115074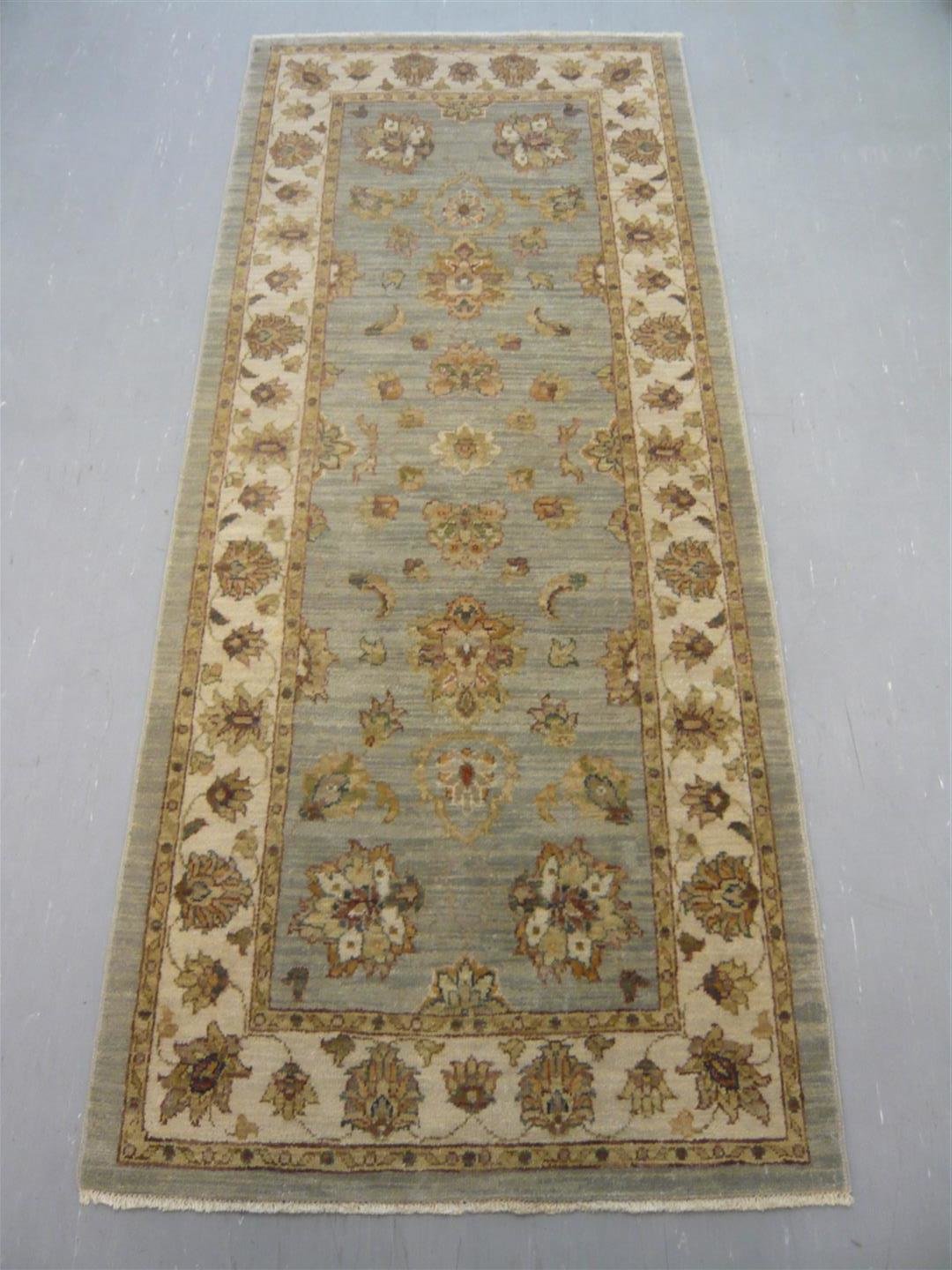 Woven with Gazni wool this rug features a blue/grey background with a cream border, whilst the design is picked out in an old gold with some brick red, greens, pink and brown.
The wool is hand spun and the pile, after weaving is also hand finished (clipped) thereby giving a unique look and feel to this type of rug. When combined with the natural dyes used to obtain the colours the overall appearance is of a rug that has some age in it. Colours are broken rather than solid and the pile of the rug soft with an almost slightly worn appearance.
This runner measures 6 feet 4 inches long by 2 feet 8 inches wide. ( 1.93 x 0.82 metres ).
NOW HALF PRICE.