Natural Dyed Kilim Runner 12'9"
618283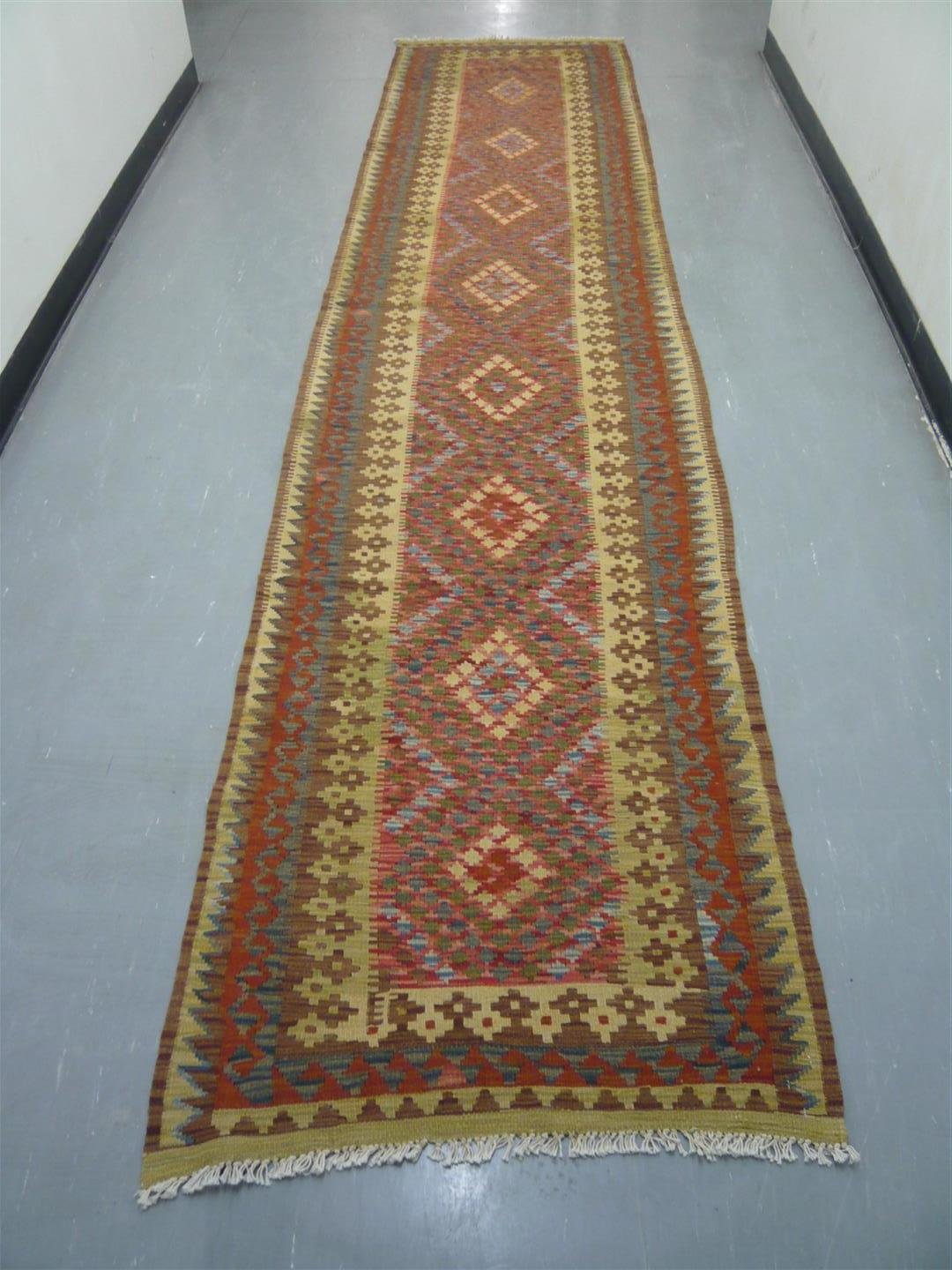 These Kilims are handwoven in the border areas of Pakistan and Afghanistan. They feature a high quality wool and are much more finely woven than most of the kilim types we usually see.
As with all our handwoven kilims these pieces are completely reversible - see photos.

This unusual kilim runner measures 12 feet 9 inches long by 2 feet 10 inches wide. ( 3.88 x 0.87 metres ).